Our purpose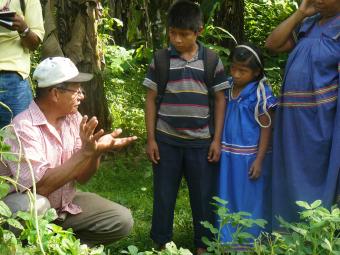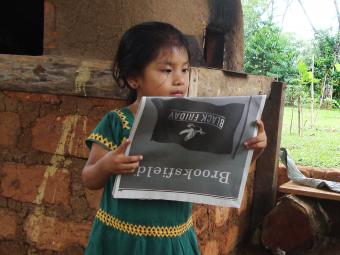 (Re)awaken
Our goal to strengthen the consciousness of a healthy diet and sustainable production systems. We want to save lo tuyo - yours - for us and our future generations.
Of the about 75,000 edible plants worldwide, half of the overall consumption of food products consists of only 3 species. In Panama, two of them are rice and corn. Rice, introduced to Central America only 200 years ago has become, with or without chicken, the staple food of the country. Frequent deficiency syndromes are caused by an unbalanced diet. In addition, the massive use of pesticides jeopardizes the health of the people.
The urban society barely knows native fruit and vegetable species, while fast food wins more and more recognition.
We want to work against this. In practice:
In our show garden, we collect native or traditional useful plants, explain their cultivation and speed up their valuation.
In workshops, we awaken the consciousness of a healthy diet
In seminars, we talk about sustainable and diverse production systems and the dangers of pesticides.
We transmit basic knowledge of local marketing strategies to prevent the sellout of rural Panamanian land.
"What you do there is fantastic, for the community and for everybody who can be inspired to keep up the good work in Las Lajas or somewhere else. I am your Ugandan ambassador, I tell everybody who is ready to listen, about your project and your "doing" and not only "talking". Be proud! You do it for the world."
Lotta S., Uganda