Home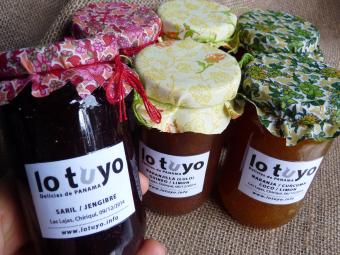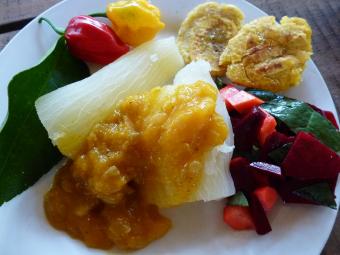 Made in Panamá
The company lo tuyo S.A. buys alternatively grown fruits and vegetables from small farmers out of the surroundings of Las Lajas. In the manufactory the freshly delivered products are turned into delicias, delicacies in which the aroma of tropical fruits or flavorsome spicy tastes of the traditional cooking methods is gently preserved.
lo tuyo means 'Yours' in Spanish: two words, which mirror the idea of the project perfectly.
Yours and the sensible handling of it: Your environment, your diet, your future. An ambitious undertaking, one that a single entity alone might not be able to fulfill.
Therefore, lo tuyo e.V., a non-profit association, and the company lo tuyo S.A., share this undertaking, as well as a plot of land on the Pacific coast of Panama and this website!
"Super interesting, completely convincing. I somehow want to contribute my share to lo tuyo! We'll talk about that soon. Seriously - a wonderful project! I am sure that you will have great success with it!"
Lina & Maarten S., Panama