People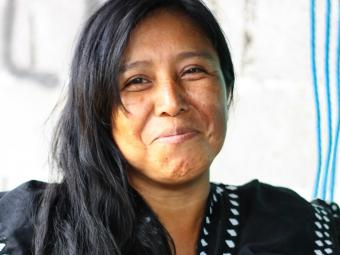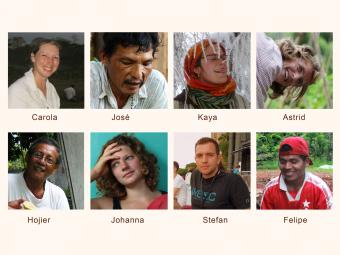 Everyone can join us, as...
Carola Paul is forestry engineer and wrote her doctorate about an agro forestry project in Panama. She founded lo tuyo e.V. and is responsible for its administration and finances.
Kaya Berger grew up in Panama. She studied forestry and environmental sciences in Germany and is now working on an organic vegetable farm. Kaya collected the data for her bachelors' thesis on the organic cultivation of tomatoes on lo tuyo. Kaya does part of the publicity work for lo tuyo.
Johanna Schmid-Lindner is an independent translator. She helped built up the project on-site and is now supporting us in administration and organization from Germany.
Hojier Carrera is an agricultural scientist and our local contact person. After working for a big chemical concern for many years. Now he knows that "You can't work with God and the Devil at once." Today, Hojier is a passionate organic farmer and provides technical consultancy to local producers. On lo tuyo, he offers seminars.
Astrid Thönnißen is a forestry engineer and passionate agriculturalist. With our worker, José, she turned a wildly growing pasture into a fascinating show garden, wich receives more and more visitors day by day.
Stefan Haas is geo-ecologist and motivating engine. Thanks to him we were able to show a structured representation of lo tuyo online from the beginning, and he continues to give us possibilities and ideas to push the project forward.
José Aparicio and Felipe Rodriguez are local farm workers. They never tire and are always in a good mood, a stroke of luck for the project. With enthusiasm and interest they take care of the land.
Silke Berger was born in Venezuela, lived in Germany for several years and since 2001 she lives in Panama. She is the initiator of the project and manager of lo tuyo on-site.
"I am thrilled by the emotion, the enthusiasm with which you are pushing the project onwards. With this energy you are on the right path. Strength and lots of Energy... that is very good."
Mei O., Panama